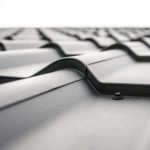 Roofs and roofing materials are experiencing a great deal of technological improvements and there has been some great progress throughout the last few decades. Now there are major differences between your hi-tech roofs today, and others of decades past. The roof is no longer viewed as a simple part of a structure or home that is just to provide cover and protection from the harsh elements. Today's roofs play a vital role and helps to maintain efficient energy consumption whilst boosting safety levels within structures while potentially saving on costs.
Some of these advancements include:
Durability – The reliability of a structure's roof directly affects its value and appeal, it also helps to provide peace of mind for the residents. Today's roofs are increasingly being created to keep going longer, this is done by boosting the lifespan of the materials such as laminated shingles and metal shingles which are among the most durable roofing materials they can withstand decades of contact with extreme climate conditions. This also helps to withstand the damaging effects, cracks and water damage from the elements. This can potentially save a lot of money over time.
Environmentally friendly – In the last few years, there has been increased efforts on becoming environmentally friendly and eco-friendly living with regard to saving the earth. The roofing industry has definitely not been left out and has worked towards the development of eco-friendly roofs and roofing. Roofs can now help regulate indoor temperatures by merely painting them accordingly or where necessary using specific roofing materials. The paint and roofing materials help facilitate the absorption or reflection of heat as and when needed. Furthermore, some roofs even retain the development of vegetation for greener living as well as efficiency. We are also seeing a big shift with the possibility of roof tiles being made of solar panels which just makes sense in my opinion.
Safety – Today's roofs are created to ensure the utmost safety of your contents and occupants. Roofs are often coated with fire resistant materials that can stand up to the damaging outcomes of fire and as a result won't collapse as easily during a fire.  This is also helps to minimise damage or harm to anything or anyone kept that may be in the dwelling during this kind of event. Fire resistant roofs have also been proven to help weaken fires and can potentially help to halt its spread. Water-proof roofs on the other hand reduce/eliminate the chances of roof leaks together with it the chance of mold growth and structural damage which might be due to moisture. As well as this many modern roofs have increased grip to make it safer for those that need to work on them.
Thank you Roof Restoration Sutherland Shire for the content.