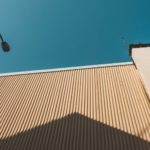 Roof cleaning is a very important aspect of home maintenance, this is because keeping your roof clean will enable you prevent all sorts of decay which could lead to costly repairs or in other cases complete replacement of your roof. In addition to this roof cleaning will extend the lifespan of your roof thus enabling it to remain functional for a long period of time. There are a number of roof cleaning contractors who have the capability of assisting in cleaning your roof, however you can also opt to clean the roof for yourself. The following are points you need to consider before hiring a roof cleaning contractor or attempting to clean the roof for yourself.
They include;
1. You Can Actually Do The Roof Cleaning Yourself
There are a number of DIY roof cleaning products in the market, meaning that with the right equipment and tools you can actually do the cleaning process on your own. However before deciding to do the process on your own you should consider purchasing the cleaning products from a reputable company and ensure that you purchase products that may not result into further damage of your roof.
2. Roof Algae Is A Serious Concern
Having algae on your roof is something very serious, this is because algae is a living organism which if not taken care of may end up feeding on your shingles thus reducing the life span of your roof or rather leading to deterioration of your roof. Deterioration of shingles is something that is of utmost concern because these shingles are responsible for blocking harmful UV rays from the sun. This therefore means that removal of roof algae should be taken seriously to avoid destruction of the shingles.
3. Roof Cleaning Should Not Be Regarded As An Overpriced Service
Roof cleaning is not an overpriced service since most roof contractors usually charge fair prices considering the cost of carrying out a roof replacement. Considering the benefits roof cleaning has on the life span of the roof, it is advisable that you consider hiring a roof cleaning contractor to help you with the job.
4. There Are Two Ways To Clean A Roof
The two main methods of roof cleaning include pressure washing which involves spraying highly pressurized water on the roof so as to remove algae, grime or mold. The second method of roof cleaning is chemical cleaning which involves use of chemicals in cleaning the roof, this method is sometimes referred to as soft washing
These are the various roof cleaning basics, for a full roof report and information contact the team at Roof Restoration Canberra.