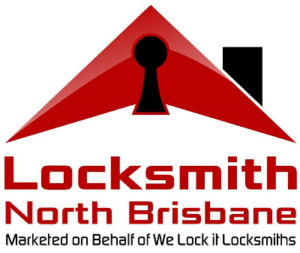 In this post, I am going to discuss the design strategy behind service based business, Locksmith North Brisbane. I chose this business for discussion because the market for this business is slightly different than the ones already discussed.
Locksmith North Brisbane provides locksmith related services to the upper North Brisbane area, including suburbs such as Chermside and many surrounding suburbs. As well as access management solutions, the organisation also provides the following services;
key cutting
emergency locksmith
automotive locksmith
commercial locksmith
lock repairs
lock replacements
lock installations
rekeying
domestic locksmith
master keying
The business mostly focuses their services to the North Brisbane area but will carry out services in further regions if the job is suitable.
Many people make use of locksmiths for their emergency services, i.e. when they're locked out of their house or their car. The key strategy behind design with this model is to be visible when people are searching for a locksmith, especially when it's an emergency or urgent situation.
If you can imagine a situation such as being locked out of your car or your home, in most cases you'll have your smart phone with you. Mobile or smart phone internet searches are now more popular than desktop searches so it was important that the design of our locksmith company's marketing strategy included being very visible when people are performing mobile searches.
Our locksmith company focused on getting their website and local listings to appear at the top of the search results in order to generate a decent call volume. This was achieved through the use of various marketing strategies and was an important part of the initial design process.
Consequently, our guys get a lot of phone calls over the weekend and in the middle of the night which has proven the design strategy has worked. This is part of the business's business model and is an important part of business operations.
The website has been designed for functionality being most important and money hasn't been wasted on superfluous graphics designs and pictures. It was thought that most people searching and visitor their website would not be too interested in pretty pictures but more interested in getting to the information they are after in the quickest amount of time. Visitors to the site are wanting to have 3 primary questions answered; 1) Can you solve my problem, 2) When can you solve my problem, and 3) What's your contact number?
By answering these primary question quickly and clearly, the site gives visitors little to think or debate about and increases the call rate. This complimented by providing click to call functionality, i.e. all phone numbers placed through out the website can be tapped to initiate a phone call to the locksmith.
In summary, this website demonstrate great design strategy and has proven how careful design will result in a successful project.